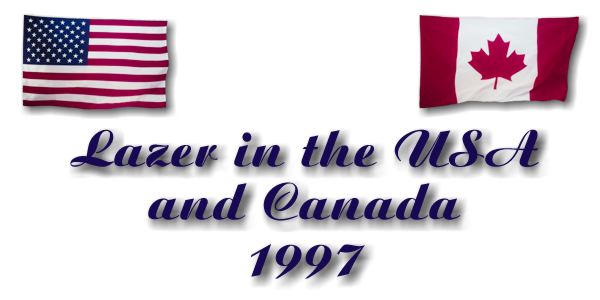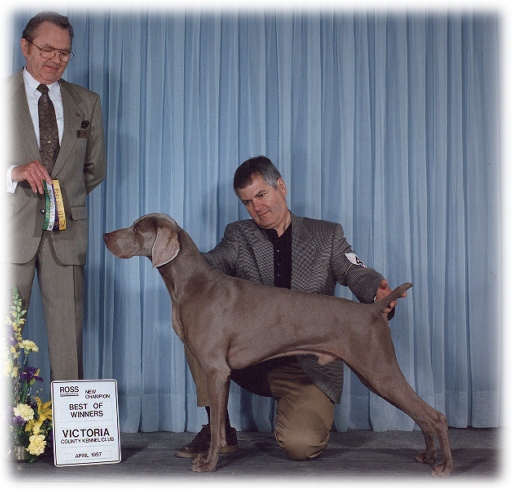 Last year (1997) Dianne and Lazer's handler John Palmer took
Lazer to the USA and Canada.
Within 31 days, he had obtained his US and Canadian titles.
His American title was made up of 3 five point majors.
He was very well received in both countries by top breeders and at this time has
25 progeny on the ground with two of them already American Champions,
one at 10 months of age.
Taking him to America and Canada was a thrill of a lifetime for Dianne.
At the outset, she did not know what to expect, how they would be received,
let alone how Lazer would handle all the travelling.
Lazer was fantastic. Travelling all over the country never worried him at all.
The breeders loved him. The shows he entered were all indoors on carpet and apparently
at his first shows everyone would be crowded down one end of the carpet triangle
to see how sound he was coming and going.
Dianne and I have been in weimaraners since 1972 and imported
Am/Aust.Ch. Traditions Tradewind Ke Nani. He is now 12 years old.
We have also imported semen from four top dogs in the USA and are now
getting requests to send pups over there, so the future looks bright
for Divani Weimaraners.