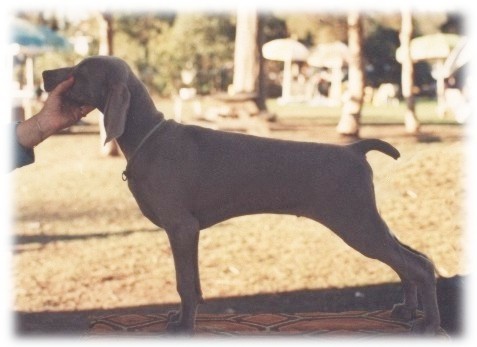 Lazer at 3 months.
Lazer came into the world on the 19/1/91 under a somewhat shaky start.
His mother piper was AI'd by Dr. Robert Zammit.
We were absolutely delighted when she was ultrasounded to find that she
was having a litter and that it would be the first AI litter from
American semen for weimaraners in Australasia.
During her labour Piper went into inertia.
We rushed her to an inner city vet for a caesar.
Imagine our horror when we found out that he had over anaethetised
her so that from a litter of 6 bitches and 4 dogs,
we finished up with just 3 dogs.
It was a day our family and Robert Zammit will never forget.